Level 2 Diploma: Integral Sound Healing
For Working 1 to 1 With Clients
5 Day Workshop - Asheville, North Carolina, USA
Wednesday 20th - Sunday 24th of March 2024
---
9:00am to 6:00pm each day
With Teacher Eric Lindstrom
---
The Center for Art and Spirit at St. George's, 1 School Road, Asheville, NC, 28806
Super Early Bird Discount - Save $273.50
Book the Full Certified Course before 9th of December 2023 for $1881.50 USD instead of $2155 USD
Early Bird Discount - Save $96.50
Book the Full Certified Course from 9th December 2023 until 3rd February 2024 for $2058.50 instead of $2155
Get a structured online learning process both before and after a 5-day in-person workshop
This means that you'll learn, practice and develop many advanced sound healing skills before you attend the in-person workshop. You'll also make strong connections with other people on the course through the live online group coaching sessions. As a result, the workshop will be an extraordinarily deep and powerful learning experience.  The group coaching call after the workshop will re-kindle connections and fire up your energy to complete the course.
Healing is most profound and long-lasting when we adopt integral perspectives and practices
We draw on the Integral Medicine models of Amit Goswami, Ken Wilber, Marylin Schlitz and others.
We work with sounds to facilitate healing in all 5 dimensions of consciousness: physical, emotional, mental, soul and spirit
Mindful awareness of outer and inner sounds creates a state of deep relaxation and peace
We also create the safe conditions for the release, integration and transformation of deeply suppressed, repressed and oppressed emotions that underlie most physical and mental health challenges facing our clients
Learn how to work as a professional sound healer working 1 to 1 with clients
Do the work you love by creating healing sounds
Join our next course, blending an amazing Intensive Workshop with World-Class Online Learning, Group Coaching and Personal Tuition! 
Course Details
Online learning
Access date: Wednesday 28th February 2024 with access to the online learning centre for this Level 2 Course
---
Live group coaching
A 1 hour Group Coaching Call on Tuesday 27th February 2024 at 4:00 pm, BEFORE the in-person workshop

---
In-person workshop
Dates: Wednesday 20th - Sunday 24th March 2024
Times: 9:00am to 6:00pm each day
Venue: The Center for Art and Spirit at St. George's, 1 School Road, Asheville, NC, 28806
---
Post-workshop live group coaching
There will be four (4) additional Zoom calls AFTER the in-person workshop with dates and times to be arranged between the teacher and students.
Please note that both the Certified Workshop Course and the Workshop Only version are only available to people who have taken a Certified Level 1 Workshop or Online Course.
Workshop Only Option: 
SAVE $1356 USD!
All our courses have a 'Workshop Only' option.
You will not get access to any online learning resources, zoom calls, or ongoing tutoring and support. You are also not required to do any home study or practice before or after the workshop.
This option allows you to simply do the 'workshop only,' without certification. This is available for just $799 ($240 deposit) and open to everyone. This option is ideal for:
People who want to enjoy learning and practicing sound healing skills and techniques without committing to extra home study
Online students who want the 'workshop experience'
Therapists in different fields who don't want to go on to gain a Diploma In Sound Healing. 
The workshop-only option also enables you to:
Get a full workshop, hands-on experience with the joy and personal transformation that comes with it
Get personal feedback on your progress with learning sound healing skills and techniques during the workshop

Connect with like-minded people in a sacred space

Save 

$1356

on the full certified workshop course

Upgrade to the full certified version if you want during or after the workshop
THE UNIQUE 10-STEP HEALING PROCESS
Work with healing sounds to transform an ordinary sound healing session into an extra-ordinarily effective and transformative one.
CLIENT DYNAMICS
The quality of the relationship between you and your clients is critical to the success of the sound healing process.
MUSIC MEDICINE
Learn various key musical concepts and techniques that can enhance the healing process for your clients.
BALANCING THE BIOFIELD
Learn how to work with therapeutic instruments and your voice to correct distortions in the energy fields
INTEGRAL SOUND HEALING
The 5 elements of consciousness: spirit, soul, mind, emotions and body can be integrated holistically with Integral Sound Healing.
ASSESSING THE ENERGY FIELD
Learn how to make accurate assessments of your clients' energy fields, both on the physical and subtle levels.
TUNING FORKS
Learn how to work with different types of Tuning Forks on and off the body for healing and rejuvenation.
TIBETAN SINGING BOWLS
Learn how to work effectively with Tibetan Singing Bowls to induce relaxation, calm the mind and balance the chakras.
CRYSTAL SINGING BOWLS
Learn effective techniques for working with Crystal Singing Bowls and with the healing effects of musical intervals and triads.
THE HEALING VOICE
Learn how to help yourself and others with your healing Voice - humming, toning, chanting, mantras and more!
RHYTHM & DRUMS
Learn to work with hand-held Frame Drums and with the rhythms of elements and directions to balance the chakras.
GONGS
Learn how to work with Gongs, both hand-held and on stands, whilst using a wide variety of mallets and flumies.
MORE ABOUT INTEGRAL SOUND HEALING
Course Fee
5-Day Workshop + 5 Zoom Calls + Online Learning Centre + Coaching & Mentoring + Webinar Recordings + Assessment & Certificate + Bonus Gifts
Super Early Bird Price: $1881.50 USD ($564.50 deposit) before 9th December 2023
Early Bird Price: $2058.50 USD ($617.50 deposit) from 9th December 2023 until 3rd February 2024
Full Price: $2155 USD ($646.50 deposit) from 4th February 2024
Workshop Only Price: $799 USD ($240 deposit)
Please note: the deposit is non-returnable and non-transferable.
For further information, please contact us at [email protected]
Alternatively, please contact Eric at [email protected]
There are a limited number of places available, and this workshop is likely to sell out.
Secure your place to avoid being disappointed later. Click one of the buttons below to book:
About Your Teacher: Eric Lindstrom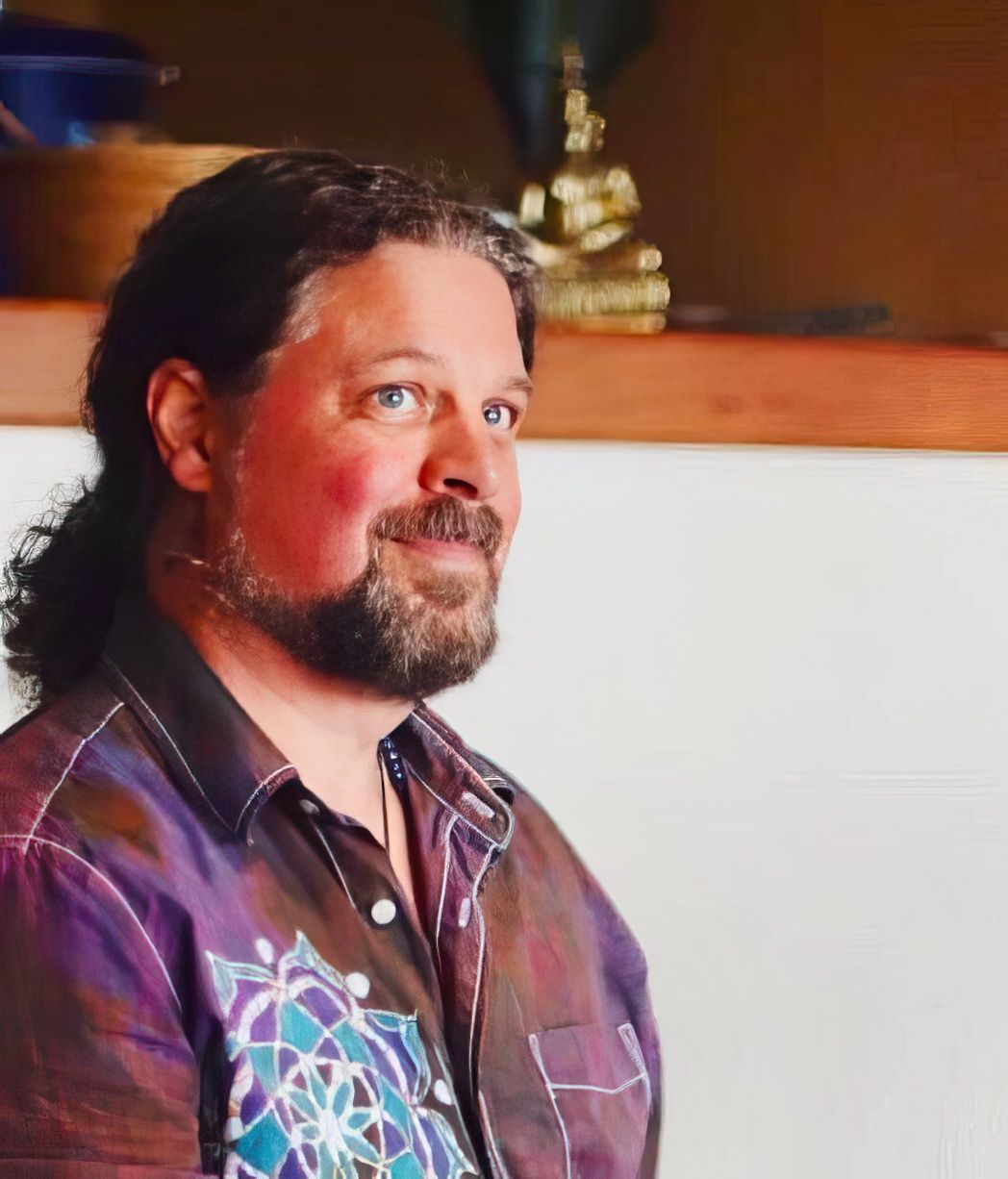 Eric Lindstrom is a certified practitioner through SHA, a professional chef, a permaculturist and professional multi-instrumental musician since 1990. Having spent years on the road and playing in a variety of venues including the Fox Theatre in Atlanta and headlining the Georgia Theater in Athens, he currently prefers the serenity of yoga studios and wellness centers to guide individuals and groups into deep healing relaxation and soothing vibrational currents.
Eric holds a B.A. in Anthropology with a focus on The Power of Sound and Cultural Healing Practices from the University of Georgia. 
Eric has taught music lessons and led workshops over the years to individuals and groups. His SHA journey began in 2018 and he is honored to continue this path through teaching and supporting others. 
He feels deeply influenced and guided to the sound healing path by the vibrations and cultural immersion of his childhood time in Thailand, Bhutan, Nepal, Tibet and India. His time living abroad in Southeast Asia has also encouraged spiritual inquiry and development of a relationship with the Divine.
When he's not playing music and recording in his studio, Eric can be found in his garden, chasing after his toddler, hiking in the forest and making dinner for everyone. He lives in traditional Cherokee lands known as Western North Carolina with his wife, daughter, 6 hens and a cat.